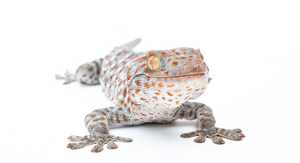 Are you getting ready to go out of town?!  Well, it doesn't matter if it is a small vacation, long vacation or a short business trip, SATOO will be happy to take care of your reptile, amphibian or insect while you are gone!
With our boarding program SATOO will house, feed, clean and look after your lovable pet while you are gone!  We love animals and we know you do to, which is why your pet is the most important thing to us at SATOO.  Be sure to look over our pricing and feel free to ask our staff any questions regarding the boarding program.

Price is based on per day!
$25 a day, first inquire for availability and extended times before booking!
Additional Reptile Boarding Notes:
Customer's will be allowed a grace period of (two weeks) to pick-up the animal after the pick-up date.  After that two-week period, all boarding animals and property will be surrendered to SATOO Reptiles & Aquatics.  The last day in the two week period is known as the "final surrender date". This is the last possible chance for a customer to pick up and pay for an animal that has not been properly extended.

SATOO Reptiles & Aquatics reserves the right to sell, re-house or re-home any of the animals left behind for longer than two weeks passed the pick-up date. Your animal will immediately become for sale once the final surrender date has passed.

If it makes your travels and trip easier, you can bring in your own cage and supplies during the duration of your animals boarding. There is an extra fee associated brining your own tank and setup. For large tanks or enclosures you must call ahead of time and setup your boarding drop off over the phone. 
Do not hesitate to ask any questions!